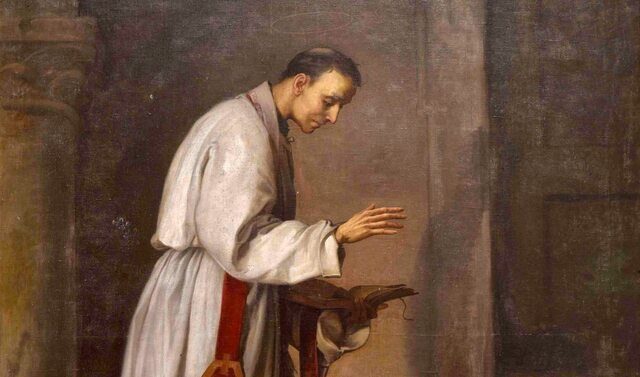 Walentynki

to

 święto zakochanych przypadające 14 lutego.
Nazwa święta pochodzi od św. Walentego, którego wspomnienie liturgiczne w Kościele katolickim obchodzone jest również tego dnia.
Czy wiesz że Święty Walenty to orędownik podczas ciężkich chorób (szczególnie psychicznych i epilepsji)?
Jest nie tylko patronem zakochanych. Warto pamiętać iż na obrazach i w rzeźbie ukazywano go stojącego nad uzdrowionym dzieckiem lub grupą klęczących ludzi, z palmą męczeństwa i księgą w jednej ręce, z drugą ręką uniesioną w geście błogosławieństwa.
Święty Walenty czuwa nad zakochanymi przez cały rok, nie tylko w walentynki.